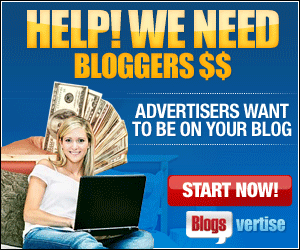 As you may have read this past week, adding video content to your blog is a great way to attract readers and increase your traffic.  This is our final installment in our four-part series about Using Video in Your Blog.
Missed the first three posts?  Here's a list of entries associated with this series:
SEO Tips for Video Blogging (that's this post!)
Before you start vlogging, you may be wondering: "How can I optimize my site with video?"
Video lacks text, making it difficult for search engines to understand what it's about, and therefore making it difficult for you, the blogger, to optimize your site or post.
Here are some ways to optimize a video post:
1. Use relevant keywords in your post title, file name and tags
Use a keyword in the title to give search engines an idea about what the video is about.  Do not stuff your title with keywords, of course.  Make sure your title is informative, but also makes sense to readers.  It also helps to think of something "catchy" and exciting.
Also be sure that your file name for the video has a keyword in it, and tag your entry with relevant keywords.
2. Post a short summary or synopsis along with the video
Don't just post the video.  Post a few sentences explaining what it's about.  This not only helps search engines, but, more importantly, helps your readers understand what's in it.  Make it sound intriguing, so readers will be even more tempted to watch it.
You could also include a transcription of the video to help it get crawled.
3. Post your video on other sites
You post your video to other sites like YouTube or TubeMogul.  Remember to optimize on these sites as well by using keywords in the video name, writing a small paragraph describing the video and using appropriate tags.
—
Video blogging can be a great way to spice things up on your blog.  Not only is it a change from writing all the time, but there are also so many different things you can do with video.  Multimedia is huge, and a great way to connect with your readers, so experiment and have fun with it.