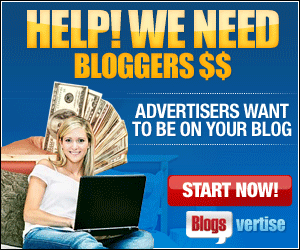 Well were halfway through 2013 and are on our way to 2014, despite the fact that the economy supposedly is growing, it still seems more difficult to get by these days. However there are still lots of opportunities for new mothers with newborns or growing kids to find ways to make money blogging online. Both moms and dads know the stresses and expenses that being a parent can have. Childcare is also very expensive, and many moms have few choices but to find ways to work from home as a mother. Despite the lack of jobs in the off-line economy there are still many opportunities for work at home moms who are to blogging. Similar to our topic on college students, mothers also need to find good topics to write about on their blogs. Advertisers particularly like mommy bloggers because they tend to be very neutral and noncontroversial. There is no profanity and typically there aren't that many controversial topics covered on mom blogs, they tend to be, "family friendly ". which advertisers love to be on!
Recent trends we've seen in the industry of amateur and professional bloggers is advertisers tend to seek out certain themes such as home and gardening, food and cooking, travel, coupons and financial services, home and family life that may include topics like education, saving for college, and of course fashion and shopping! To get started looking for paid blogging opportunities you first of all needed blog set up. Most advertisers prefer that your blog be on its own domain and you should avoid free blog sites like blogspot. Even though there might be a little bit of cost involved with setting up your own domain, like www.yourname.com, you are also creating a brand and unique identity with your own domains. Secondly advertisers going to seek out blogs that are popular so you're going to spend some time building up your audience and networking with fellow mommy bloggers. This in turn will increase your views and traffic to your blog which will ultimately translate into higher advertising rates and opportunities. Your blog is not much different than a TV station or radio station that sets advertising rates based on reach, audience, and demographics. The demographics of your blog will probably be ideal for advertisers because moms and dads are typically consumers of many products and services that advertisers want to reach. It may take months and longer to build up your audience like any of other job will take patience, dedication and hard work. Its not that uncommon for a blogger to easily make a few hundred per month after several wants of aggressive always building and blogging. For a professional blogger who has been at it for years they can easily earn thousands a month. Again it's all about always building in finding Niche topics that advertisers seek out.
Instead of just being a mommy blogger writing about everyday life, you may want to focus in on certain things you are good at or like to do. For example, maybe you are heavily involved with your kids homework and with schoolwork and school participation focusing in on a specific topic like this may attract tutoring companies who want to advertise on education blogs. Or for example say you or your husband are coaches on your kids sports teams focusing in on a specific topic can help you draw in better advertising rates because advertisers will know more closely who your demographic is that is visiting your site.
There are many companies out there that can assist you with building your audience up. Participating on twitter and setting up a Facebook page is important. Being a little controversial can be okay to to an extent. You want to get your readers coming back regularly, and being controversial, somewhat, can be helpful in that regard.
Ways to find paid blogging jobs:
- build your own blogs on different subjects that are of interest to you as described above.
- go through craigslist and search the gigs and job section, in this case you may be an editor and writer for another company's blog.
- Jobsites typically also list these type of opportunities
- there are some ad networks out there that can assist you with paid writing and advertising tools.
- there are affiliate networks such as Amazon's affiliate program where you get paid referring customers to specific product on their site
- Simple e-books that customers can purchase through your blog that you yourself wrote on topics that you have expertise in. My own sister has published e-books on Amazon on how to clean with vinegar.
Fortunately, there seems to be unlimited growth opportunities for both work at home moms and working home dads. The best way to get started his first decide if you want to blog for someone else or set up your own blog. In most cases if you have not blogged before you may not be able to take jobs blog for someone else because you won't have experience you can display to the potential employer. If you have been blogging for a while you should be able to earn decent income from your website and have more opportunities to get hired by other companies to write for them.