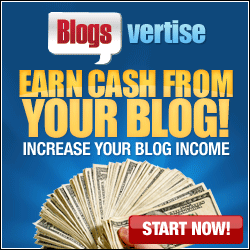 I know it's been awhile since my last post; I've been busy unfortunately, but now I'm back. This time I'm going to do something a little different, and focus on who can make money online.
Anyone really can earn money through blogging, but there's one main group of people who are really taking advantage of paid blogging, and that's Work At Home Moms (or WAHM). So HOW exactly do they do it?
Before we get to the how, though, let's focus on the why.
Why start a blog?
Flexible Hours
The good thing about blogging is that your schedule is flexible and your hours can be whatever you want. You can write at any time during the day and answer emails at any time during the day – whatever time works for you. You can fit your work schedule around your life. Plus, you don't have to worry about getting up early to sit in traffic to be at work on time!
As a work at home mother, you are your own boss, and you can work whenever is best for you and set your own deadlines. You decide how frequently you want to update your blog, what posts you want to write and what advertisers you're interested in working with.
In Demand
Many advertisers are looking for good "mommy blogs" to advertise on. Advertisers want to reach as many potential customers as possible and convince them to buy their product. Many potential customers read mommy blogs. Advertisers know this, and so many of them want to advertise there. They will often send products for families to test and review.
Extra Cash
To be honest, you're not going to make millions from day one. Blogging takes time, dedication and patience. But you can make enough to cover shopping trips. Enough for diapers or food. And who's to say you can't earn even more than that? Blogs that have a large following and good content can charge more for reviews and advertising and earn more.
How can WAHM make money blogging?
Many stay at home moms know they can make money with blogging, but aren't exactly sure how to go about it. First of all, there are tons of ways Work at Home Mothers can make money online, and blogging is only one of them. You can sell items online (thinking about having a garage sale? You could always sell those items online). You can sell services online through a payment service provider. (are you a work at home mom who used to be a teacher? You can sell tutoring services online).
There are even different ways to make money with your blog:
Reviewing products

Directing traffic to advertiser's sites

Putting ads on your blog
You can use any of these strategies, or even use all three. But you can't just start and expect to make a lot instantly. Here are some tips that can help you earn more:
Write frequently about a topic you know a lot about – updating your blog often will appeal to readers, and when you know a lot about a topic you establish credibility

Network with other bloggers and work on increasing your audience – the more people that read your blog, the more interested advertisers will be in using your blog

Be original and unique – this goes for everything from the writing/content to the look and feel of your blog. Don't just use a default setting, try to customize your blog so that it represents you
Writing blogs is a great way for mom's to earn money online. If you know what you're doing, if you work hard and write well, then you can succeed with blogging.