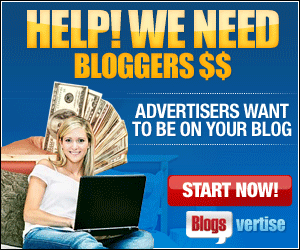 You could write the most interesting, relevant and helpful post in the world, but if you don't ensnare your readers in the first place, then what does it matter?  No one's reading it.  A great headline will stand out to your readers, and shout at them "Read me! Read me!" and they will listen.
A headline has to do several things.  It has to attract your reader, and it has to be informative and true to the content of the piece.  As Brian Clark writes in his article about writing headlines:
"Your headline is a promise to prospective readers. Its job is to clearly communicate the benefit that you will deliver to the reader in exchange for their valuable time."
Your headline can't just be flashy words that sound intriguing – they have to actually represent what your post talks about.  You have to be able to deliver.  But writing content is for another day – first, here are some tips for how to write an eye catching headline.
Make it Stand Out on the Page
Your headline should be obvious.  To catch your reader's attention, it should be plainly visible and attractive.  Use a readable font and make it significantly larger than your main text.
This may seem like obvious advice, but I've seen some blogs where the post title isn't so easy to find or distinguishable from the text.  Consider also using a different font color.
Try to put your headline above the fold (this is the line below which users would have to scroll down to see).  This is your chance to entice them to stay a little longer, instead of bouncing off your site right away.  While this is not completely necessary, you should have your headline as high up on your page as possible as it helps users locate your content more easily.
Jazz it Up

How the text looks will help your readers notice the headline, but it's how it reads that makes the difference.  Your headline should sound interesting.  Jazz it up, put some spark into it.  You can play around with alliteration and other writing techniques.  Keep it short, somewhere from 7 to 10 words – short, yet long enough to sum up the main point of the article succinctly.
Look at Other Headlines For Ideas
One of the first tricks is to look at what headlines other people are using.  Look at blogs that have a lot of followers and commenters, and see which headlines seem to be working the best.  Also look at newspapers, magazines, and advertisements.  Get a feel for what headlines look like, and start experimenting with those formats.  These formats are tried and true, so they're more likely to be successful.  But don't ever copy someone else's headline word for word.
Use Keywords
Do keyword researching using Google's Adwords Tool.  This will help you understand how your readers are searching for a particular topic and what words they are using.  You should avoid words or phrases that are searched frequently – they will be too competitive to be useful.  Instead look for more specific words or phrases.  Play around with word order, and try combining different keywords (as long as it still makes sense and will read well to your readers).
Using keywords will help your blog entry's title get picked up by search engines, but it will also give you an insight into how your potential traffic thinks, and it may give you some ideas for words or phrases you hadn't thought of.  Here are more keyword tips.
Need some more ideas?  Brian Clark has a great series on how to write headlines effectively.