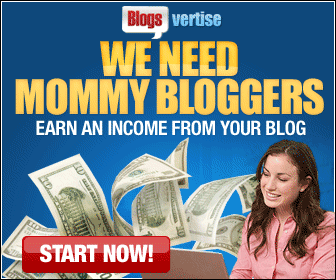 One of the sessions I went to at BlogWorld Expo was "Does your blog create a great reader experience?" with speaker Andy Hayes.
It's an important question you should ask of your blog, and one that I've touched on briefly here and there in regards to blog navigation tips and how to make your blog easy to read.
One of the main focuses of this session was how you can answer that question – "Does your blog create a great reader experience?" – by asking your readers themselves.
You can spend hours designing your website, working hard until the picture and idea you have in your head is finally fulfilled… but it means nothing if your users are lost and confused.
You may think your blog creates a good user experience, but getting an outside, objective opinion is much more useful – no offense, but you may be a little biased when it comes to judging the efficiency of your site.  Plus, you designed it, so of course everything seems simple and straightforward to you.
Or maybe, on the other hand, you've look at Google Analytics and the stats aren't so good – your bounce rate is high and you have no idea why.
To truly determine what your users' experience with your site is, you need feedback from the actual users of your site.  You need to ask them questions and use their responses to improve your site.  (And don't just ask your mother, of course she's going to say it's great!)
As discussed in the session, there are three ways you can do this.
Use surveys
Meet with focus groups and discuss your site
Observe someone using your site
Surveys
I was surprised when he suggested using autoresponder emails to contact users on your site.  You'd have to get them to sign up for a newsletter (I've used Constant Contact and I know you can easily set up autoresponders with them), which you may want to do regardless, as it is a great way to connect with and contact your readers.  You want to wait until they've been signed up for a good chunk of time – Hayes suggested 60 days – so that you won't overwhelm the reader with questions and they'll have had enough times to visit your site and use it.
The suggestion surprised me because I never would have thought of actually approaching the blogger with an unsolicited email.  It's something I'd be a little hesitant to do, to be honest (because I can be rather shy).  But, if you wait for the period of time he suggests, you won't seem too forward, and if a user stays on your mailing list for 60 days they probably care about your site enough to respond to an email about it.
In the email, you can ask them what works and what needs improvement.  Of course, if you are like me and a little hesitant to do this, you could also just use a website that provides surveys like Google Forms or 4QSurvey.com.  Experiment with all of these different options… maybe one means gets a better response than another.
Focus Groups
He also suggested using focus groups (meeting with your readers in chat or even in person).  This seems like a great way to network and connect with your readers, and therefore create more of a presence.  They'll know who you are and when you can connect a person to a website, it makes it that much more personable and interesting.
Testing – Observe Users
Finally with his last point, testing, he explained how it's most beneficial to observe someone using your site (without you intervening or helping them).  Give them a task, like "buy tickets to England", and watch how they navigate your site to do this.
Ultimately, he said, every page within your site could be an entry page, and therefore it needs to explain or show:
What the page is about
That the reader can trust you
What the next step is
Note for beginners: The "entry page" of a site is the page that your reader first accesses your site from.  A reader might come to your site from a search engine or from a link from someone else, so you can't predict with 100% certainty that they will access your site from the home page.  Someone might link to a great article that you posted, or to your About Me page, etc.
I think it is important to realize that you should never be afraid to ask for your visitors' opinions.  Of course, you also do not want to come across as desperate or needy, so be wary of that.  However, asking what your visitors think shows that you are in touch and concerned about their thoughts and about the usability of your site.
Keep in mind, too, that you do not have to make every single little change a reader might suggest.  Furthermore one reader might be in a bad mood, or may be a little bit… slow.  So take their reviews with a grain of salt.
I thought that Hayes provided a lot of useful information for bloggers and website owners.  If you want to learn more, his book Why Your Website Sucks is worth checking out.