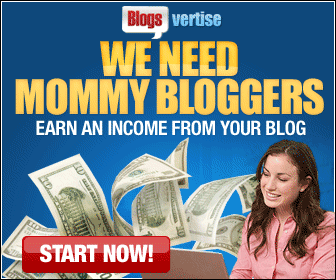 College life can be expensive. Between paying for books and going out with friends, the bills can add up. Unfortunately it can be difficult to find a job in these hard economic times. You may have trouble fitting a job in with your busy schedule. Even if you do have a job, it can still be difficult scrounging up extra funds, as textbooks can costs hundreds of dollars.
If you are looking to earn some extra cash, you may be interested in learning how students can make money online. Obviously, if you're reading this site, you know that it's about blogging, so you can guess what the next line is going to be: One great way for students to make money is by blogging.
So how exactly does blogging benefit college students?
As a busy college student trying to balance classes, homework, clubs, sports, internships, etc, you probably have little time to work long shifts. And even if you do, the costs of housing, tuition, books, and actually having a life outside school can add up. You want something easy and flexible.
With blogging, you can set your own hours. You can work in those 'in between' moments, between classes. You only need to write a few paragraphs. Take a break from your essays and write about something fun, something you're actually interested in.
Plus, if you're a writing student, starting a blog is great practice and a great way to build your presence online. The print industry is dying – less people read magazines and newspapers. They read the news online. To be a successful writer these days, it is much easier to start writing a blog. If you want to find a job at a publisher or a major news site, then you'll need to be able to demonstrate a working knowledge of how to maintain a blog, do basic HTML, etc.
Even if you're not a writing student, many advertisers are looking for all sorts of niches. You could be a fashion student – great. Start a blog about fashion; get paid to talk about something you already love. Computer science major? Start a blog about the newest updates in technology and gadgets. You get an outlet for your passion.
Any kind of major can start a blog:
medical

nursing

dental

vet


law

graduate/MBA

cooking

fashion

design

art

architecture

travel & hospitality /study abroad

information technology

How do I make money blogging as a student?
It's easy to set up a blog. You can go to any site like wordpress.com, blogspot.com, etc and set up one up in only a few minutes. Pay for a unique domain name – it's worth it not to have that .blogspot.com attached to it and will help brand your site. (Advertisers like it and it will be easier for your visitors to remember).
Once your blog is set up, start posting! Write as frequently as you can and maintain your blog. Writing often helps you practice and get better and writing, and also helps build up unique and original content on your site. Once you have a few posts up, you'll need to start getting followers. The more people that read your blog, the more appealing it will be to advertisers.
Here's where being a student comes to your advantage: as a college student, you're probably active on Facebook, Twitter, or other various social media sites. This puts you in a great position to promote your blog. Encourage your friends to check out your entries. Post the link when you publish a new article. Use catchy headlines to attract your friends' attention and encourage them to share your post if they like it.
Student blogging is a great way to make a few quick dollars. You can earn money online and get some extra cash to go out with your friends or pay for those expensive college text books. When you're in school, every little bit helps.