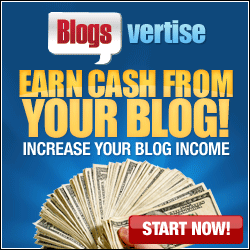 Being a student at a university can be economically difficult. Between class workloads, exams, term papers, and possibly working part-time jobs,and of course being social is important to! You may find it increasingly difficult to pay for reaching expenses such as housing fuel, and some beer money for the weekends. Fortunately there are ways for students including high school students, college students, full-time or part-time, to make money blogging from their dorms. Also, typically educated young person has good grammar and writing skills that advertisers look for on blogs. Here are some strategies you can take to generate some part-time income from paid blogging. You can do this in your spare time, during breaks, or all night whenever you can.
First set up a blog.
It is preferable to use WordPress and have your own domain
Advertisers shy away free host blogs so it's best to set up your own www.domain.com type of blog.
Avoid using vulgar language, obscenity, or anything that advertisers won't want to be on
Pick topics that you are familiar with For example say you are a medical student, a blog about medical topics is usually in high demand from advertisers. Or say for instance you are a big fan of the football team and want to devote a blog just on game results, player performance, and fan appreciation. You may find local businesses that sponsor games, wishing to advertise on your blog knowing that your readers may want to visit the products and services being advertised. Or say you are a law student, you may find attorneys looking to advertise on your blog if they match the attorneys practice. So again it's easiest and most efficient to write about topics and start a blog on a theme you are familiar with. If you are an environment science major you may want to write about solar topics and solar energy, green topics, and again you'll reach advertisers will seek out your blog if it's popular enough.
Most networks will also issue you a W9 for you to pay taxes on. In many cases they will pay with PayPal or online check transfers. It's becoming more rare nowadays to be paid with a paper check. Typically a new blogger could potentially earn a few hundred a month just blogging part-time. It may take a few months of blogging or longer to reach that level. For an experienced blogger who knows how to monetize their blog, thats been blogging for years and may have several blogs they maintain taken it earn potentially a lot more perhaps a few thousand per month just from blogging. But they must have a large audience to reach that Type of income level.