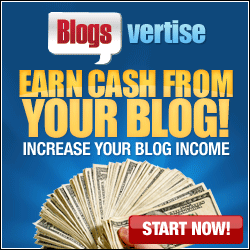 A great way to connect with your readers is to create an email newsletter.  Email newsletters allow you to contact your readers and better guarantees that they'll remember your website.
How a Newsletter Can Help You
Tell readers about new posts
Inform readers about updates on your site
Entice old visitors who have not visited in awhile to check out your site
Solicit feedback
In short, all these things will help drive traffic to your blog.
How to Do It
You can post a "Subscribe" form somewhere on the home page of your blog.  Don't bombard readers with a subscription offer before they've even had a chance to read your content – this might turn them off and they won't even bother reading your blog, let alone signing up for the newsletter.
Post the subscribe form near the top of your blog, so it's easily seen.
You can also develop incentives for people to sign up for the newsletter.
For example:
Include articles with content not available on your blog.
Send readers some free product if they sign up
Allow them access to a premium section of the site if they sign up
Etc…
Make your newsletter short and easy to read.  Post short articles, or post excerpts with links to "continue reading".  Entice readers with informative and catchy headlines.
Solicit Feedback about your Blog
You can also use a newsletter to solicit feedback.  Send readers a special issue or include an article in your regular issue asking them about the usability of your website.  Ask readers what they think about your site's navigation (is it intuitive?) and design (is it easy to read?).  For more information, you can read this post about gathering feedback about your blog.
Email Marketing Websites
There are email marketing websites that make sending out newsletters easy.  I'm familiar with Constant Contact, but other sites you can use are AWeber or Get Response.
These types of websites can help you do some interesting things.  For example, you can send out "auto responders", which can send out an automatic newsletter depending on certain criteria.  For example, you can set up an autoresponder "welcome" email, or an automatic email that asks for feedback (you can set it up so that it will send out say, 30 days after a user signs up for the newsletter, so you know they've had time to use your site).
You can also set up groups, so that it is easy to send a newsletter to a particular demographic of users on your site.  So now you can target certain visitors.
Of course, you can also just write the newsletter yourself using just text or using HTML.  However, these websites can help you manage your newsletter more easily.
Always Write Quality Content

Always write relevant, quality content.  Don't bombard your readers with too many emails… develop a routine schedule and space them out, especially if you don't have that many subscribers yet.  Include an unsubscribe feature.
Some people might be hesitant to use an email marketing campaign because they're afraid of sounding spammy, but if you follow these guidelines you should be alright.  Just make sure that your content is always helpful and worth reading.