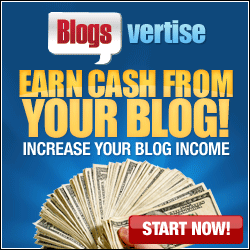 When a reader visits your site, you want to provide them with an experience that is pleasurable, and thus memorable.  One of the best ways to do this is by creating an easy-to-use navigation bar.
Intuitive navigation and usability are key aspects to provide your reader with a satisfying experience that will keep him or her coming back to your site.
Here are a few things you can do to make navigation easier.
Put a Main Navigation Bar at the top of your blog
This should include a clear link to your home page.  Many bloggers also include a link to an About page and a Disclaimer Policy (if you accept money for ads and/or paid reviews).  You may also include a Contact link.  Perhaps you could also include a "Guest Post Policy" link, if you frequently have people request to do a guest post on your blog.
Use Categories
New readers won't have read your older posts, yet those posts may be of interest to them.  Help them find these old posts by including a Categories section on the side bar.
This will help users find posts by topic, meaning they can more easily access the subjects they are interested in.
Put your Newsletter and RSS Feed Sign Up at the Top
If you have a newsletter, put the sign up for it near the top of the screen, where it is easy to see.  If you have an RSS Feed, do the same thing.
Some readers will look for either of these things, and by placing it in a visible spot, you'll help them find it faster.  They might give up if they can't find it.  And, some visitors might not have thought or known to look for a newsletter sign up, but now that they see it, they will.
Use Related Posts Plug In
Another good idea is to include a 'related post' section at the bottom of each post.  If visitors enjoyed reading your post, now they will be able to see related topics that they might also be interested in.
Link to Older Posts in Your Newer Post
Include in-text links to older posts within the body of your newer articles.  Make sure you use specific anchor text.  Don't just say "read this older post," say "for more information about making your blog user friendly, read this post about how to organize your blog".
A positive user experience will increase the chances that readers will return to your blog.  Easy navigation is one simple way you can make your readers happy.