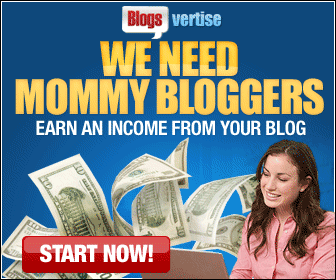 From banner links to pay per click, there are many different types of ads you can use to monetize your blog.  While these are great methods to earn money blogging, it's important to know that there are other ways to make money with your blog that are a little different, that you might not have thought of or heard of.
RSS Feed Ads
Yes, you can put ads in your RSS Feed.  Different services like AdSense for Feeds and Pheedo place ads in your RSS feed post.  The different services use contextual ads or ads based on topic or category – a great benefit as you would only want to use ads relevant to your readers anyway.
Monetizing your RSS feed in this way is an interesting idea and can be a very clever strategy for increasing your blog income, if you do it right.  Some of your readers might not visit your site if they are reading your RSS Feed. If they're not coming to your site, then that means they are not seeing any advertising on your site, which means you aren't making money from these subscribers.  If you want to target those subscribers that do not visit your site, then putting ads in your RSS Feed might help.  You will need to have a lot of subscribers to your RSS Feed, though, for this to be worthwhile.
Consider before implanting this form of advertising: what will your subscribers think?  You need to understand your audience, and if you feel they won't like it, perhaps you should consider another form of advertising. Many readers, however, will be used to seeing ads so I don't feel it will be a huge problem.  You should also think about where you want to position the feed ads within the feed post – on the top or on the bottom.
In-Text Ads
In-text ads are a type of contextual advertising where particular keywords in your blog entry are used as links.  Typically these ads will have a double underline to differentiate them from normal links, and when your visitor hovers over them, a box will appear.  Bloggers get paid on a per click basis.  Popular companies include Infolinks, Kontera and Vibrant Media.
While intext ads can be a profitable way to get paid for blogging, it is very important to take a moment to consider the possible implications of using them.  Think about what it means for your audience.  Some readers might find them annoying or frustrating.  This doesn't necessarily mean you shouldn't use them, as some bloggers find that even when their readers didn't like them at first, they did get used to them.  If you feel comfortable with using this form of advertising, but aren't sure what your readers will think, consider implementing them on a trial basis, and monitor any fluctuations in traffic with your analytics program.
Some bloggers avoid these links because they are afraid it will confuse or deceive their readers.  Personally I think the double underline helps to differentiate between these links and normal links, but it doesn't hurt to include a disclaimer on your site explaining what they are to your readers.
Affiliate Marketing
Affiliate marketing refers to a type of advertising where you get paid for directing traffic to an advertiser's site that results in a sale.  In other words, you place an ad on your site, and when one of your readers clicks the ad and then purchases something from the site, then you get paid.  It is actually similar to pay per action type ads.
These are very popular ads and bloggers can make a good amount of money from them.  Amazon has one of the more popular affiliate marketing programs.  To be successful and earn more money with these types of ads, you will need to make sure that the products you are advertising are products that you would stand behind and products your readers would find interesting.  They need to be appropriate for whatever your niche is.
For example, say you have a cooking blog.  If you use ads trying to sell sports books, you are probably not going to see a lot of conversions and therefore, won't make any money.  However, if you use ads trying to sell cooking equipment or recipe books, then you'll increase the chances that your readers will click the ads and purchase the item.  You can also go a step further, and write a post about the items or website that you are advertising for, and why their products will benefit your readers. Here are some more tips for monetizing your blog using affiliate marketing.
Keep in mind whenever you are using any form of advertising – whether it's pay per click, banners, affiliate marketing, RSS ads, etc – that different forms work for different blogs.  One of the fundamental lessons in writing is "Keep your audience in mind," and of course this goes for blogging as well.  It's important to understand your blog niche and the audience that comes with it.  Some subjects will lend themselves to advertising, but some might not.
Your audience is so important when comes to monetization because the more readers you have, the more money you can make. So you don't want to lose your readers by advertising too much.  Experiment with different types of ads until you find the balance that works.