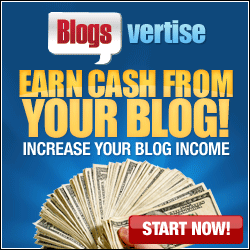 I had to take a break from my series on Using Video on your Blog because I wanted to write about a new update for Google that may greatly change the way we use search engines.
—
Google's new feature may mean a radical change for bloggers looking to optimize their sites.  Yesterday, Sept 8, 2010, Google unveiled its new searching feature: Google Instant.  This new feature starts searching for relevant results as you type.  How crazy is that?
This is obviously a great feature for users, because it helps them find results more quickly and also helps them refine their search entries.
But what implications does this have for bloggers and site owners optimizing their websites?
Users will be able to refine their search queries more quickly.  A user might not even click through many results at all before refining his search.  As the user begins to type his query, he may get a glance at what results come up, and adapt his query to something more specific based on those search results.
What This Means For SEO
Many bloggers and site owners may be concerned that less users will click their blog.  It's difficult to really say so early in the game how much of dent – positive or negative – the new search feature will put on your site's number of visits.
Also we should keep in mind that many people might search from the tool bar plug in, rather than directly from google's site.
The general idea floating around the internet and especially the SEO community is that Google Instant is revolutionizing the search process.
Some of the buzz out there is saying the new google instant will "kill SEO", but others predict only small changes.  I think at this point it's difficult know what's going to happen.  For now, I think the changes will be small. It will take users awhile to get used to this new feature.  Some people may even be annoyed by it, some people may not want to even look at the results until they're done typing.  It's going to take a while for users to adjust to the new way, which is why I think we won't see big changes in SEO for the next few weeks or months.
In the long run, however, we might see a different story.  As searchers are more used to using Google Instant, their searching strategy will change and, as many others are predicting, we'll see a big change in how people search.
What You Can Do for Your Site
While we wait, keep a close eye on your site statistics for the next few weeks to see if there are any changes.  See what phrases your visitors are using to find your site.  If you were keeping track of this before, compare the phrases before and after to see if there were any changes.
You may have to modify the keywords you are trying to rank for.
Also play around with the new search yourself.  Think about how you are changing your search queries and how you search for things.  Pretend you are a user that might stumble upon your site.  Type in words you think users would use that may include your site in the results and see what happens.
For now, I wouldn't worry too much.  Keep doing what you've been doing and keep track of your site statistics.  And remember there are many strategies for promoting your blog other than SEO.