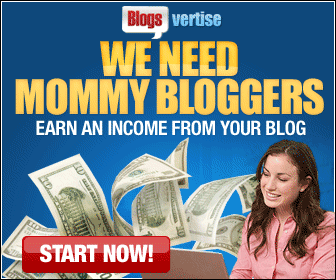 This week we're doing a series on Video Blogging, or Vlogging!  You can read the introduction post for a brief summary about what vlogging is and why it's great to include on your blog.
Vlogging Basics
Pros & Cons of Video Blogging (That's this post)
Some bloggers may be hesitant to include video on their blog.  To be fair, there are a few very legitimate concerns that bloggers have with video.  However, there are also many advantages that video blogging can provide.
Here we'll go in depth to analyze the pros and cons of video blogging.
Disadvantages of Video Blogging

Some bloggers are hesitant to video blog because…
1. They're intimidated by the technology
To create a video blog, you need a camera and some kind of editing software.  Some vloggers use their webcam.  Others use an actual camera, but then you need a cable to upload the video to the computer.
Information Week has a very thorough article analyzing different video editing programs.  If you can't afford these, Microsoft should come with a video editor, Windows Movie Maker.  It's better than nothing and good for those just learning to vlog.
2. They don't know how to incorporate it into their blog
Different blogging platforms may have different ways to upload the video.  If you lack experience with computers and the internet, it may seem overwhelming.  However, for Blogger.com, Google has a page describing how to upload video to guide you through the process.
Here is another article about how to create a vlog and upload it to your site.
3. It's harder to optimize your site with video
Since video doesn't have a text element that search engines can read, it can be very difficult to optimize a site that's all video.  Search engines won't crawl it, even if it is perfect for relevant searches – they simply have no idea that it's relevant.
Of course there are things you can do to address this.  Make sure you include a relevant keyword in your post title.  You can also add a short paragraph explaining what the video is about.  This not only helps optimize the post, but gives readers an idea of what the video is about.
4. They require more bandwidth
On some sites, video may take longer to load.  If it takes too long, this could defeat the point if including video at all.  Some visitors may grow impatient and leave your site.  Furthermore, since video does attract more videos, on top of the size of the video, you may also have more viewers on your site, which can overwhelm the server.
Advantages of Video Blogging

By adding video to your blog, you can…

1. Stand Out from other bloggers

Despite how popular video sites like YouTube are, many bloggers still don't use it on their sites.  So using video will help your blog stand out from all the others.  Having something unique to offer is what makes readers come back to your blog.

2. Catch more people's interest

Videos are easier for visitors and probably take less time, too.  People today will probably be more interested in watching something than in taking the time to read a post.

3. Connect with your readers

It's nice for your readers to see a face behind all that text.  It makes the whole experience more personal and friendly, and so much of blogging is about networking and building relationships.  Seeing a blogger's face can aid that networking process.

4. Expand your outreach

You can post your videos on multiple websites in addition to your blog.  Websites like YouTube or TubeMogul will allow you to post video, and you can include a link to your website on the same page.  A lot of people use YouTube already, so it expands your potential audience.  Not only are you making it easier for more people to come across the link to your blog, but you're appealing to a different type of audience as well.

5. Enjoy more creative flexibility

Video is a versatile form of media.  You can use it to show anything, from a screen cast of your screen to a short skit to a how to – anything you can imagine.  You can take a screen cast of how to use PhotoShop, or you can film yourself teaching your bloggers how to bake a cake.

3 Comments to