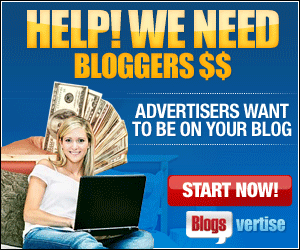 Last week we talked about using Facebook to promote your blog.  Here are 6 other options for promoting your blog.
Here's a quick list of the places you can go to promote your blog.
1. Blogs within your Niche
Leave comments on other blogs that are in the same niche as yours.  Make sure that your comments are relevant, polite and well thought out.  If people respond to you, respond back.
2. Forums
Find a forum in your same subject, and join it.  Post frequently, but make sure that you are making thoughtful posts that are relevant to the discussion and aren't just repeating what other people are saying.  They don't have to be long posts, they should be meaningful.  They should add to the topic at hand.  Once you've been active for awhile, you could even start threads of your own as well.  This is a great strategy because more people will see read the first post.
Put your link in your signature.  When you post, the same etiquette applies as to comments – always be relevant and polite.
3. Use directories
Again, find a directory with your niche, or, if you can't find one, submit your link to a general directory.  Directories are not as popular as they used to be, but can still be helpful.  It never hurts to cover all your bases.
There are directories for blogs and then directories for articles.  You can submit articles at sites like ezine.com. Some sites like this will allow you to post a link in your author bio or within your actual post.
4. Write a guest post
Once you've networked and developed friendships with other bloggers, approach them and see if you can do a guest post.  Explain what topic you would like to write about, but don't send them an already completed post.  Start a discussion.
Make sure you look for any rules the blogger might have about how to submit a guest post.  Some blogs have procedures for that kind of thing, and you will not only look foolish if you do not follow their instructions, but you probably won't end up getting to write that guest post.
5. Use "share" icons
Many bloggers have icons at the end of their post or at the top of their post that allow readers to share – either using Facebook, Twitter, etc.  This makes it easy for readers to pass along a post that they liked.
6. Tweet it
When you publish a new post, update your Twitter status as well.  Let your friends and followers know you've updated, and see if your friends will retweet your post.  Timing is important. Try to tweet or update your status at a time you feel more users will be online and will see your update
The main thing, as you may have noticed, is that you will have to explore your niche and start networking with those within it. What everything comes down to is: networking.  Be polite and be relevant.